How It Works
Our boots are not what is thought of as "custom" boots. We do not have a boot last built with your measurements. We do use regular boot sizes (example 10 1/2 D, 11E, 12EEE). If you are looking for custom Alligator boots we will be happy to recommend some talented boot makers in your area.
​
Either full boots (vamps, counters, and uppers made with Alligator) or lowers only (vamps and counters made with alligator and the uppers made with leather) are available
​The boots that we make can be in either Matte Colors or Glazed Colors or in some combinations of those colors and finishes.
Step 1: Choose Your Toe & Heel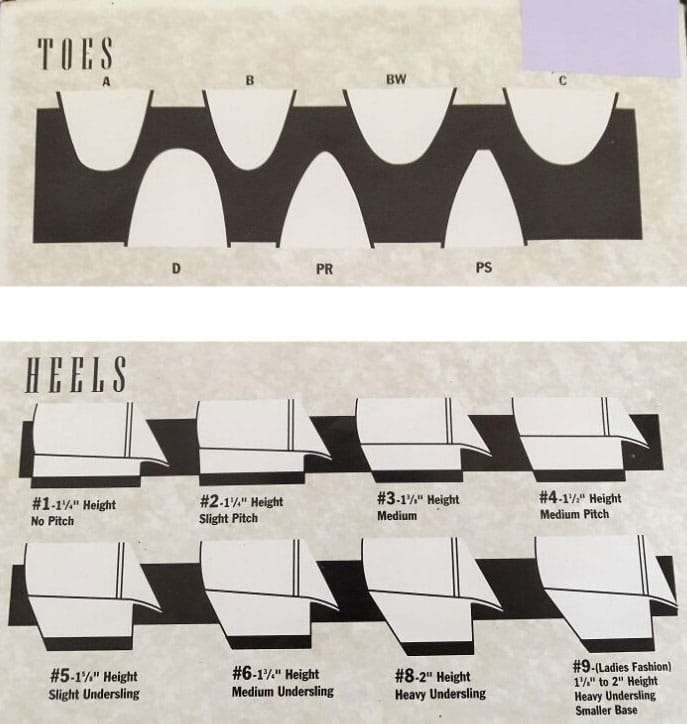 Step 2: Choose Your Stitch Pattern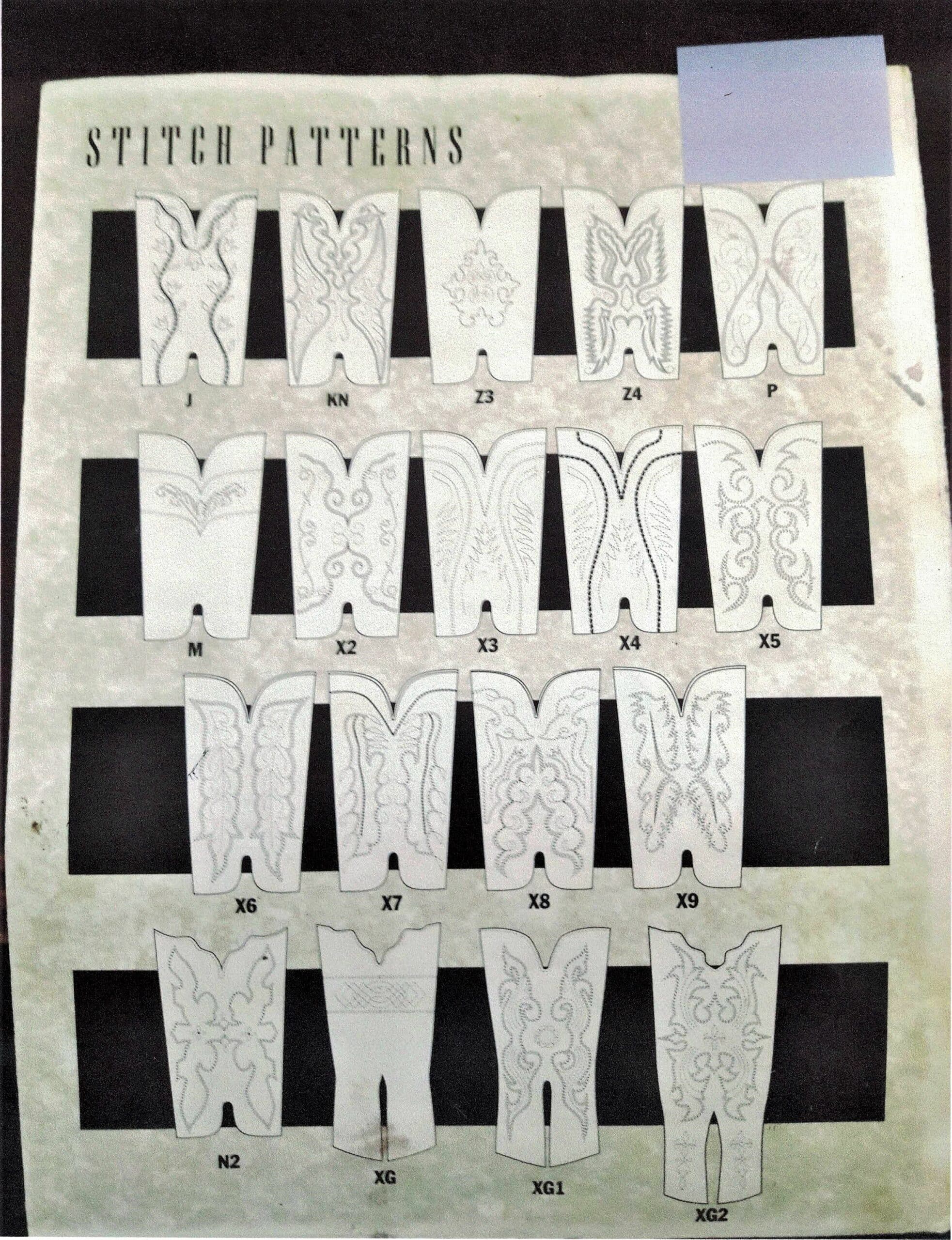 Step 3: Choose Color & Finish
Scroll down on page for color and finish options
Glazed Finish
The glazing of alligator and crocodile skins is performed with a special glazing machine. A polished glass or agate cylinder is fast-stroked under high pressure over the surface of the leather after it has been dyed and sprayed with finishing agents. The mirror-like finish which results produces the classic shiny appearance of alligator leathergoods.
Subject to Dye Lot Variation
Matte Finish
The production of matte finish alligator and crocodile skins does not involve the high-pressure stroking characteristic of the glazing process. Instead, a luster is achieved through buffing and the application of waxes and other finishing agents. This method of finishing, along with techniques such as the addition of oils to the leather and tumbling the skins in drums, produces the soft and supple feel characteristic of matte finish skins. This finish has gained wide acceptance among both manufacturers and consumers of high quality alligator and crocodile leathergoods
Subject to Dye Lot Variation
Lets Make Some Boots For You