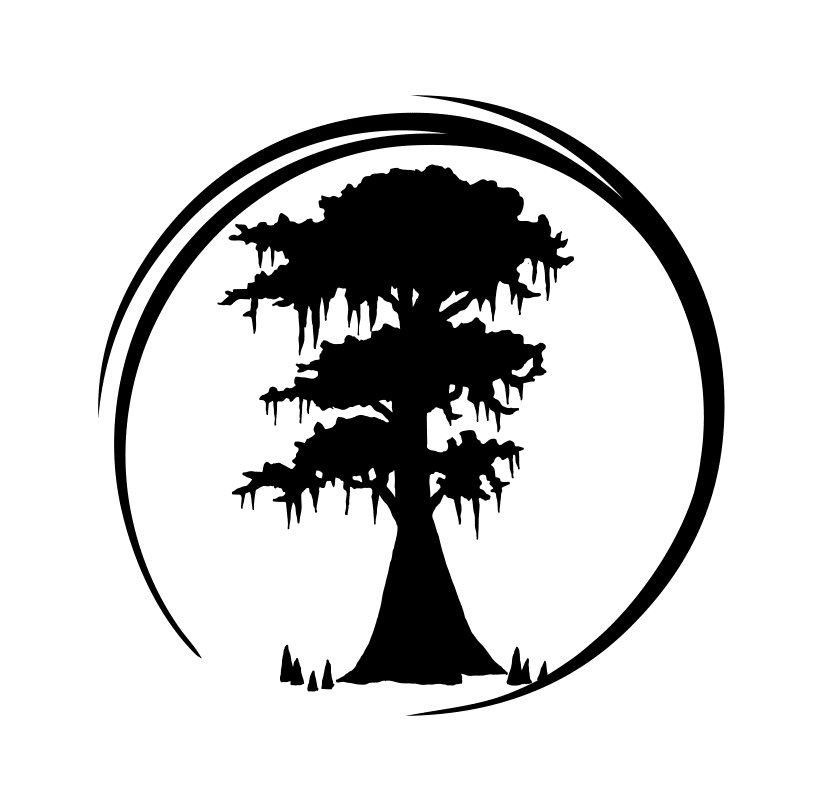 We have been dealing in alligator hides for over 25 years and making alligator products for over 10 years. Until recently we sold our products locally, to customers who found us through word of mouth, and private label to designers. We are now able to proudly offer our products nationwide via the internet.
Our alligator skins come directly from the bayous, swamps, marshes and backwaters of Louisiana. They are harvested in accordance with laws issued by the Louisiana Department of Wildlife and Fisheries, tanned at the finest reptile tanneries in the Unites States, and maintained and cared for by our staff in Lafayette, Louisiana. Alligator skins offer unique texture, patterns, and elegance, but also require knowledge of the skins and an eye for its beauty.
Our dedicated team of leather workers has decades combined experience creating products from alligator skins. Attention to detail is imperative. Our highly skilled team has developed these talents through years of experience at our workshop specially developed for producing exotic leather goods.
Each of our alligator products is made by hand in Lafayette, Louisiana. Our high quality alligator skins are combined with durable lining leathers, and put together with specially selected glues, threads and components. We offer many products that are not traditionally available in alligator and continue to create alligator products that match our customers' distinct lifestyles. In addition to their beauty, our alligator products are known for aging impeccably, superb workmanship, and durability.
When you buy a Bayou Land Leather product, you are buying a product that is 100% Made in America.